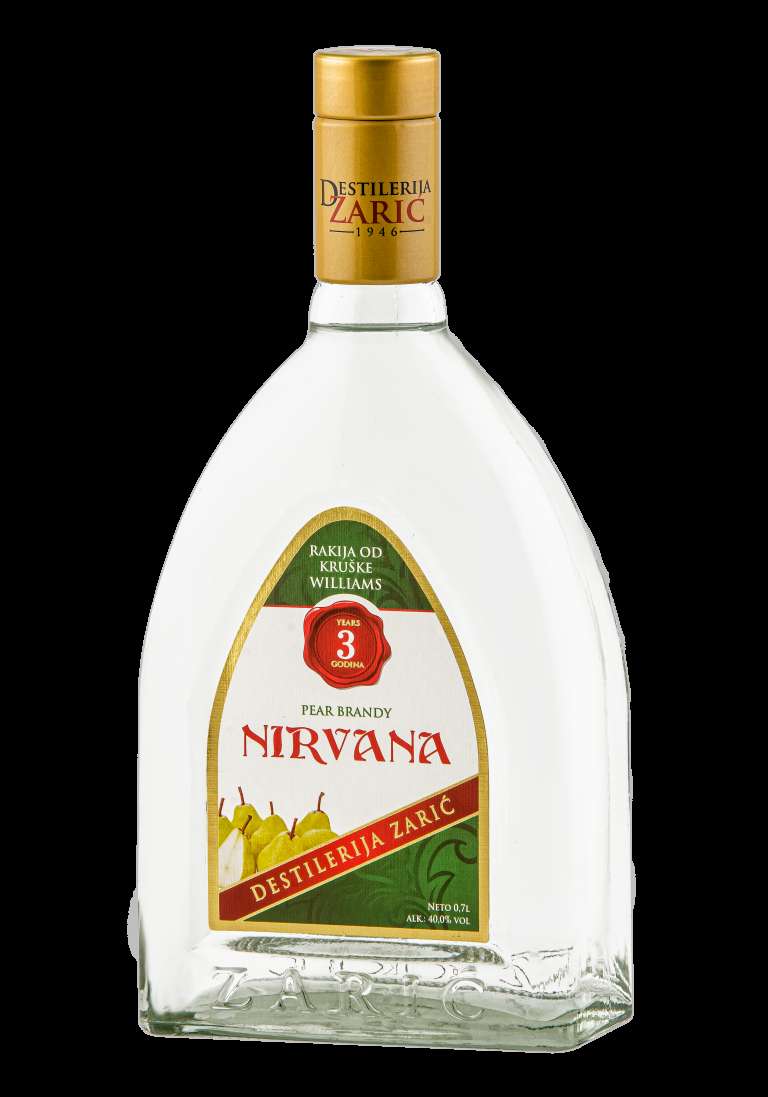 Williams pears are so full of sweet juice that when you bite it, you cannot stop it leaking down your chin. This sense of fullness in the mouth is also created by our brandy. It is not aggressive, but gentle and subtle in scent and taste; it satisfies all your senses and NIRVANA is the right term for the feeling when consumed.


Characteristics
Premium domestic Williams pear brandy
Aged at least two years in inox containers
Crystal clear colour
Alcohol 40% vol.
Product description
Redistilled Williams pear brandy. The 100% raw material is locally grown pear of the Williams variety, without the addition of smell enhancers and flavours.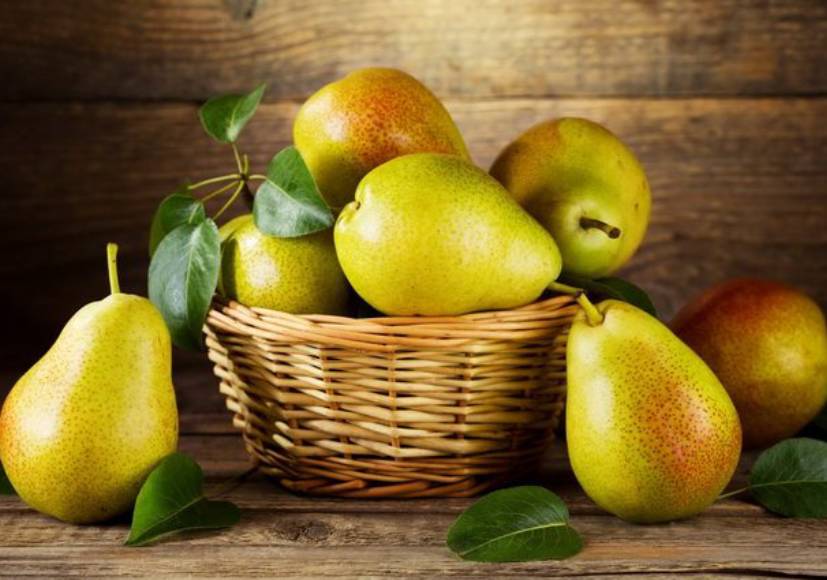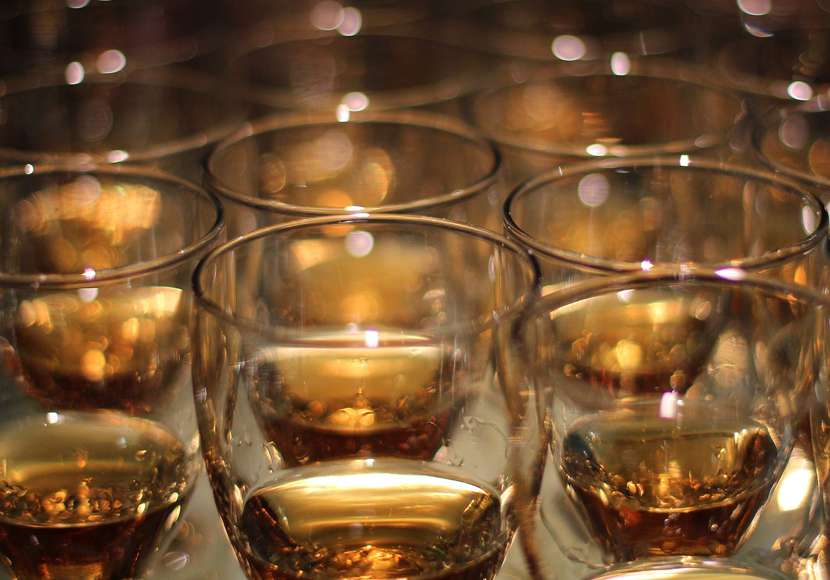 Nirvana pear brandy
We recommend it with all white meats with toppings, pasta, risotto and freshwater fish.
It will completely disarm you with its gentleness and ease.
This pear brandy is made from ripe and carefully selected fruits, previously washed and cleaned.
Scent - Exceptionally fine scent characteristic of its fruit variety
Taste – full, tender and subtle
Aroma – catchy, fruity, long-lasting
Bouquet – complete and harmonious